We call it the
garden
of the
Heidelberg Kunstverein
. The only remnant, however, that suggests a horticultural intervention are the heads of the former sprinkler system protruding from the dense, partly withered undergrowth. Over the years, a chance community of plants has come together in the backyard of the Heidelberg Kunstverein - unnoticed and perhaps even unwanted?
In
Der Garten
Alexandra Baumgartner and her collaborators, biologist Andromeda v. Prondzinski, landscape architect Yanik Kloter and art historian Theresa Deichert, set out to expand the notion of tending to a garden. Every crack, groove, and joint, every overgrown border, and even the sealed paving stone terrace is proclaimed a garden.
In the site-specific work
Der Garten
at Heidelberger Kunstverein, Baumgartner looked at possible ways of interaction that challenge common practices of tending gardens. Understanding the garden as a method, a tool and a mirror the project seeks to advance new perspectives on 'natural' surroundings in urban spaces.
Going beyond the division into 'native' and 'alien', a way of looking at things is proposed that accepts a disruption of the planetary ecosystem and biogeographical shift of flora and fauna as a given. Displays of transitions, seams, imperfections, cracks, gaps or fissures quickly become the main object of study. Inspired by the flourishing mini-biotopes in pavement joints, Baumgartner and Kloter explored the different qualities of these interstitial spaces. Which surfaces favour the settlement of life? The duo's intervention aims at expanding the existing habitat
joint
in the garden of the HDKV, and in general the biodiversity of non-human organisms in urban space.
For this purpose, individual interlocking stones are replaced with precisely fitting objects of different materiality. The result is a multitude of self-contained micro-landscapes that nevertheless relate to each other through the existing network of joints.
The process-based project
Der Garten
was commissioned by the Heidelberger Kunstverein in collaboration with Die Biennale für Aktuelle Fotografie, public talks and workshops were held in Heidelberg during the summer 2021. Results of the artistic research are the site-specific intervention, the audio piece
Der Garten
and an accompanying publication.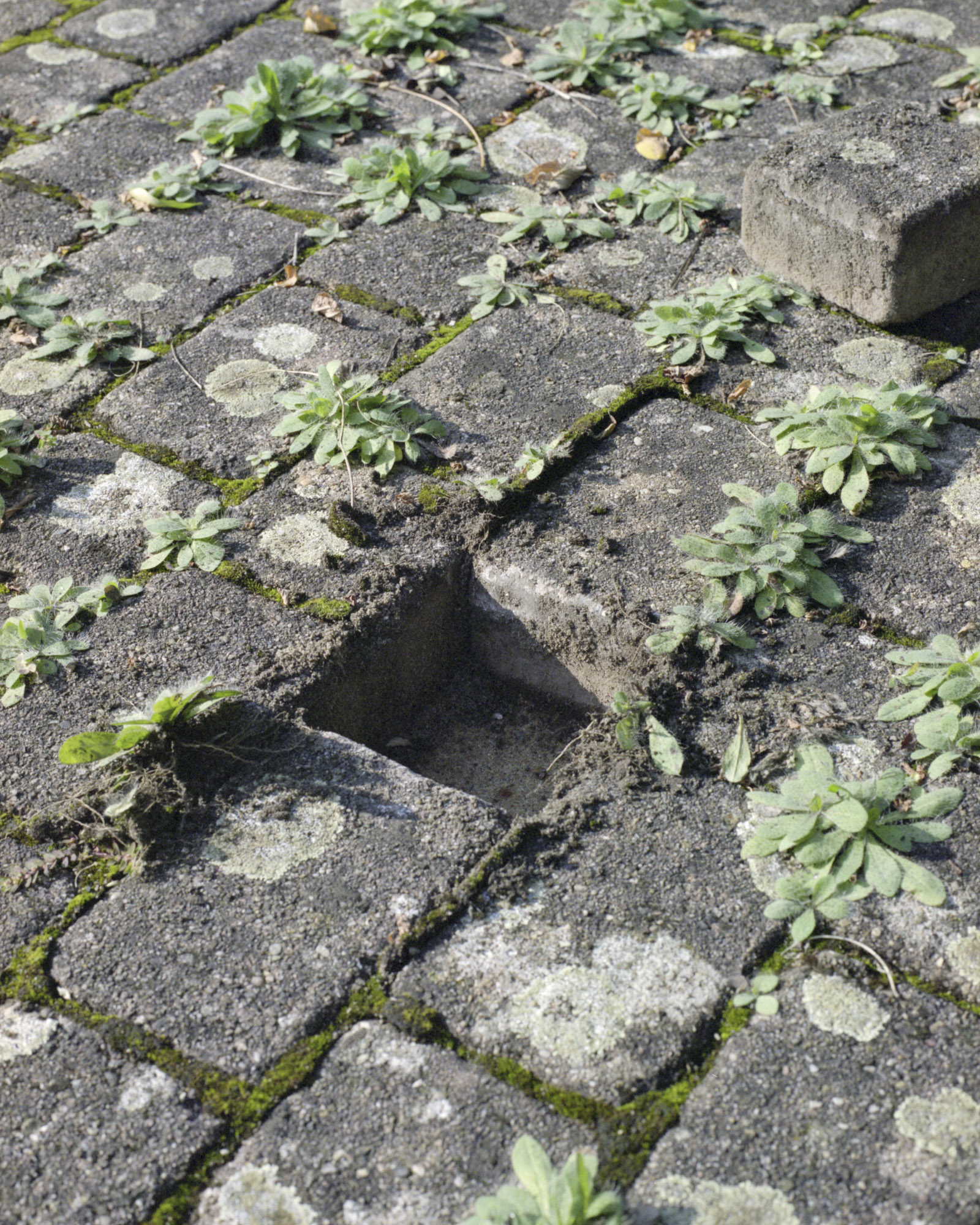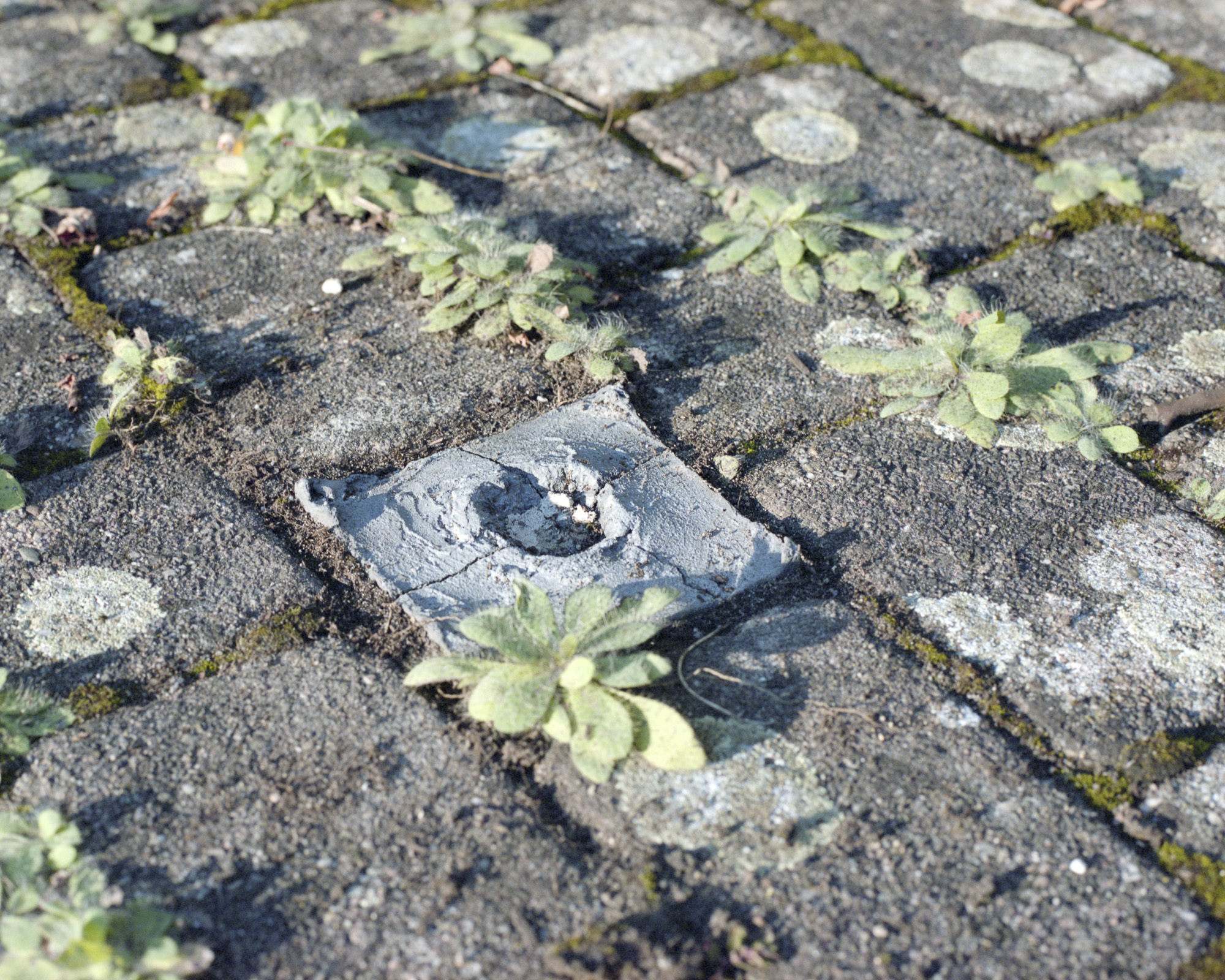 The audio piece
Der Garten (GE/EN)
accompanies the visitor through the garden on site, where listeners can encounter the protagonists. While encouraging own observations, hints are provided on how to break-open paved areas and expanded them with a few actions.
Publication
Der Garten
, design by Studio ROLE, Zürich.
Please get in
touch
, to order your copy.
Images, publication
Der Garten
, Johannes Immel, 2022.