Seed Carriers is a transdisciplinary initiative focused on exploring seed diversity and the loss of agrobiodiversity. Positioned at the crossroads of art, society, and science, this project offers various avenues to involve people in comprehending ongoing initiatives and challenges related to the preservation and provision of seed diversity in an European context.

The two-parts of the project include an experimental audio documentary series consisting of three episodes and community engagement events. Seed Carriers aims to make an artistic contribution to the societal dialogue around seed politics, practices of commoning, human-plant relations and its aesthetics. In doing so, Seed Carriers responds to the accelerating decline of seed and agricultural diversity which constitutes the foundation of all life.

The project is carried out by Institut Plapamco, an artist-run association for the development and promotion of artistic projects in political ecology. The producers of Seed Carriers are Alexandra Baumgartner, Anna Froelicher and Kim Schelbert. Additional support comes from Matthias Lorimer, from our partner organization The European Coordination Let's Liberate Diversity! (ECLLD). The group combines backgrounds in visual and performing arts, radio, communication and agronomy.
By bridging gaps between different disciplines and adopting a perspective that takes into account local implications of global phenomena, Seed Carriers brings to the fore the voices of distinguished thinkers and experienced practitioners. This diverse group includes genetic scientists and seed bank operators, as well as farmers, seed keepers, agroecology experts, and legal professionals.

Experimenting with innovative storytelling tools in artistic expression, docu-fiction, and science-communication, Seed Carriers embarks on a sensory multi-actor journey, shining light on important aspects of agrobiodiversity-loss.

Enhancing visibility for the seed diversity movement, this project not only provides a wealth of practical knowledge about seeds but also offers innovative ideas to catalyze transformative change.

The release of the first episode of the Adio Documentary is scheduled for Beginning of 2024. The events and the release of the following episodes will take place in the course of the year.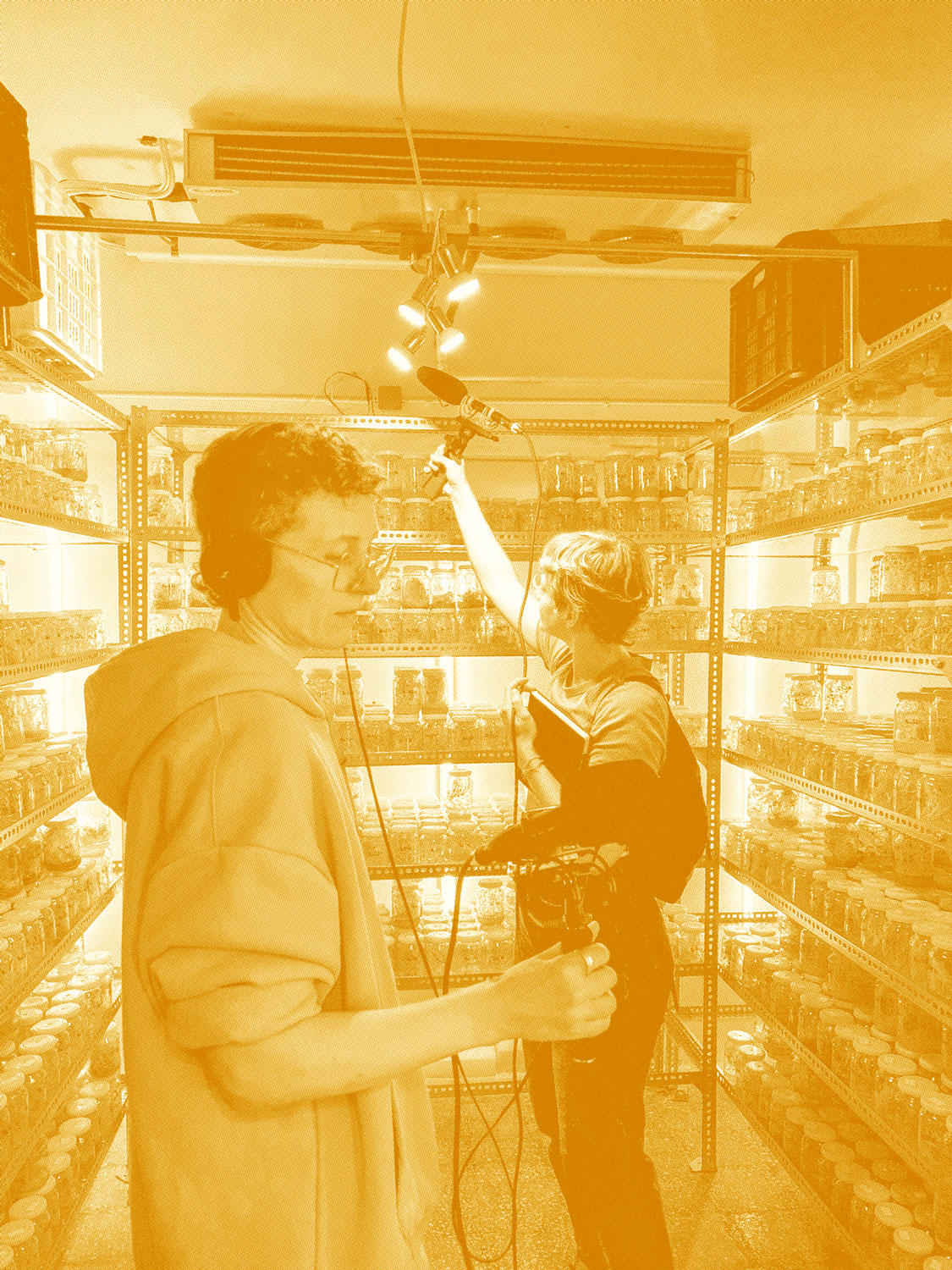 ︎︎︎ Seed Carriers is supported by Pro Helvetia, Migros Kulturprozent and Mobiliar Jubiläumsstiftung.